For those of you who live up north you may already have a top list of vegan restaurants in Manchester however we wanted to put together a must visit list for those of you who are either planning on visiting soon or maybe going to university there in September.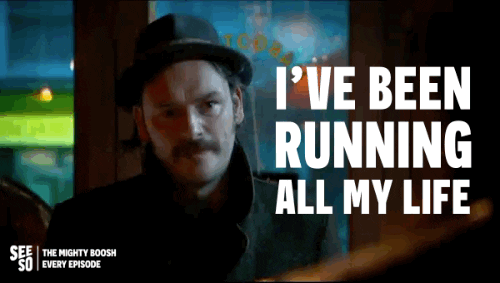 If like me when I moved to Manchester for uni you have only just gone vegan or have never visited the city or both then hopefully this guide will provide you with some great places to spend your student loan, responsibly of course…

Lets get to it! First up on the list of tasty places to go is Ice Shack, based in the Northern Quarter this all vegan ice cream parlour is perfect for this warm sunny weather we're having currently and an Ideal stop for you and your friends to have a break from exploring the city. It was founded by a small family who all love desserts especially ice cream, vegan ones of course!
They expanded their offering massively within the first year and now sell hot drinks, pastries, cakes, truffles, pies and more! All made in store by the incredible team behind the counter. You'll always be greeted by a happy smiling face here unless one of the staff has brain freeze.

I've been here many times and it is a restaurant you will love! They create a range of beautifully presented and extremely tasty meals from locally sourced ingredients from the seasons harvest as well as local growers when possible. Whether you're going for a midweek meal, a lunchtime drop-in or a evening date night they have you covered.
They have won a number of awards including "Restaurant of the year" but City Life Awards, and "Chef of the year" by the Manchester food and drink festival.
For a city known for its incredible curry Asha's had to be on my vegan restaurants in Manchester list. It is a contemporary Indian restaurant & cocktail bar you must visit. The place is decorated spectacularly and looks like its straight out of Bollywood. Whether you are in the mood for a traditional Indian dish or a fusion of classic and contemporary food this restaurant has it all!
The restaurant isn't completely vegan however they are more than happy to customize everything to suite your requirements and nothing is too much trouble. I would highly recommend their vegan Tarkari Salan with Pumpkin and Coconut Curry with carrot, cauliflower, beans and peas.
I was trying to leave it until the end of my vegan restaurants in Manchester list so I could wow you all with the best diner I think I've ever been too but I simply couldn't wait any longer. This vegan diner is honestly the best place probably in the UK that I've ever been too.
I would highly recommend booking in advance if you want to eat here as it seems that its no secret how good it is here and every vegan in Manchester practically lives in here.
From giant stacked burgers with onion rings and cheese to hot dogs loaded with guac and nacho chips this place is a vegan dream.
They also offer milkshakes, cocktails, beers and fizzy drinks from a range of local companies, they're open 9pm Sunday to Thursday and until 10pm on Friday and Saturday. Thank me later!
For those of you who love hidden gems then you'll love Idle Hands, they originally set up with a small space and a La Marzocco coffee machine and has become a favourite of mine to visit each time I'm in Manchester. They sell some of the most delicous pies I have ever tasted as well as a few ales and other assorted drinks.
My favourite thing to order is the hash brown stack which is only £5.00 and comes with two triple cooked hasbrowns which you then add whichever toppings you like. My personal recommendation is the avo mash and jalapenos, trust me you'll love it!
If you have enjoyed reading this blog post then don't forget to check out our other categories such as videos, events, fashion and beauty, activism, travel, interviews and more.