Cattle in Australia is a huge market with the gross value of this market for 2017 – 2018 being $11.4 billion dollars and it accounts for many jobs in Australia too with the meat and livestock industry employing over 191,800 people in 2016 – 2017.
Australians also apparently love their meat, especially beef with the average consumption being 33kg per person per year according to AgriFutures.
Not everyone in Australia supports this cruel industry though with 400,000 -500,000 estimated vegans and a further 2.5 million Australians eating vegetarian or strict vegetarian.
Many companies have now started to offer vegan options in line with the growing trend that the country has been seeing over recent years, this includes McDonalds who announced the return of its McVeggie burger across South Australia not long ago.
This number is expected to rise even further over the next five year according to Industry research firm IBISWorld which they have estimated from current trends.
The senior industry analyst for IBISWorld named James Caldwell said that they can see that "Beef consumption is falling" whilst meat consumption overall is "stagnant".
One company that isn't joining many other meat production companies in either changing to plant-based meats is one of Australias leading premium meat brands called Flinders + Co.
They state that they're a foodservice meat distribution company that has deep farming roots who are "listeners" and want to do more than simply 'sell meat'.
The Weekly Times in Australia announced they were the first carbon-neutral meat company.
This paints a great image of a company that shows huge potential for change and a company that puts the world, its creatures and the environment at the forefront of everything it does.
Unfortunately, it seems this is not the case as managing director of Flinders + Co James Madden who believes his company is here to "Cultivate a better food world" has spoken out in a panel discussion at the launch of the Australian Beef Sustainability Framework which prompted an article from The Flinders News of his claims that plant-based burgers or 'Fake Burgers' are 'processed crap'.
In his attack on plant-based burger companies, he described Beyond Meat and Impossible Foods as "junk food" as well despite these companies trying to come up with solutions to fight for a sustainable, environmentally friendly world to live in which is what Mr Madden says is the aim of his company.
In a 2014 article by The Guardian, it was announced that giving up beef will reduce your carbon footprint more than cars which were backed up by experts using scientific facts with no political prejudice or business interests.
Managing Director of Flinders + Co Mr Madden also was quoted saying "I really think meat has got everything going for it. It is the original superfood. Before quinoa and kale and all these rubbish vegetables came along there was meat."
This is a typical type of comment to receive from someone opposed to removing meat from their diet and raises the question that Ed Winters often asks which is "Just because we have done something for a long time, does it justify doing it?".
We've been killing each other for hundreds of years but that doesn't mean its okay. In an article by Joseph Fodera on Linkedin, he speaks about his fascination with people who are considered 'veterans' in their industry who assume that because they are older they are wiser.
He talks about all the times that someone has put him down just because they have more experience than them and this seems like the case in the meat industry.
Just because we have killed animals for hundreds of years does not justify it and it never will, whilst this is just my own opinion I don't think I am on my own in this thinking.
Mr Madden even admitted to almost transitioning the company into plant-based meat due to an influx of anti-meat news and studies about the health benefits of going vegan. He claimed to have watched a lot of documentaries to learn about the impact of livestock on the environment.
He decided in the end not to pull out of the meat industry which we are very disappointed about saying "Thankfully I didn't. What I ended up doing was digging beneath the surface. And what I found was very reassuring to myself".
When at the panel meeting he was asked about vegan activists and if farmers should feel concerned to which he said "I think it's probably natural to feel threatened by all of these things but I really think meat has got everything going for it".
He went on to claim that in the next five years there will be many things to dispel the supposed myths and rumours about how meat is bad for our health.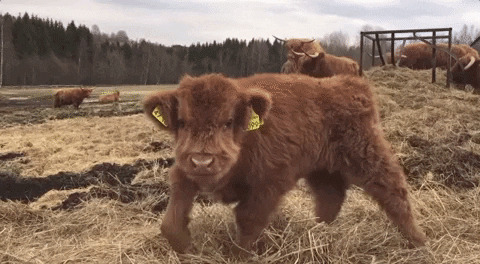 He goes on to mention that this is a war against junk food and when you look on the back of a packet of meat you see beef mince and not 100 other ingredients but I think he has missed the point. The war is not against junk food but about humanity, sustainability and against exploitation.
The fact you see "beef mince" on the back of a pack of mince is to me horrible, the fact that instead of seeing plant-based ingredients, a vegan logo or a cruelty-free logo is upsetting. What he describes as "Beef Mince" was once a living animal striving for life which was sentenced to a short life and eventually sent to its death by a company like Flinders + Co
Unfortunately, Mr Madden thinks that the vegan ideology that meat doesn't play an important role in environmental management is rubbish and I don't think we will be able to change his mind even though he was so close to going a completely different way with his company.
If you have enjoyed reading this blog post then don't forget to check out our other categories such as videos, events, fashion and beauty, activism, travel, interviews and more.