Clothing brand Rapanui have teamed together with BBC Earth to produce a range inspired by Blue Planet and Planet Earth that celebrates the natural world as well as raises awareness of how important it is to us as humans.
The new collection which Rapanui have branded as 'paw-some' includes many animal sketch designs such as tigers, lions, leopards, bears, apes,  whales and turtles with phrases such as "Jungle was massive" in order to inform others of the dangers we are facing when destroying our rainforests, seas, and land.
The new designs come in a range of styles and colours to suit every personal taste of consumers who wish to support this cause as well as inform others through the clothes they wear.
T-shirts start from £20.00, sweaters start from £35.00 and hoodies start from £40.00 and there is even two t-shirts available that are made from recycled materials. These are the "Ecosystem" Circular t-shirt and the "Sustainable Me" Circular t-shirt.
Rapanui offers a unique experience to its customers where you can meet the people who made your product in a video on their website by entering your order number in an experience they call "The Journey".
Organic Farm
They use only organic cotton as its better not only for the ecosystem but for the producers too, people such as Natubi who features on their website.
Natubi uses natural soil fertilizers such as cow poo and wee to enrich the ground and keep pests away. This helps the cotton develop the super soft texture which Rapanui boast through all their products.
The special way their products are manufactured means that they require less water to produce, even though they are a very thirsty plant Rapanui have carefully chosen their crop locations across north India so that the monsoon can fill nearby reservoirs which provides the farmers with almost all the water that the plants will need.
Rapanui also pays the farmers a price which is guaranteed by the government and pays out higher amounts for better quality cotton which encourages friendly competition between farmers.
The factory where the garments are made is also audited in order to achieve an SA8000 certificate which is given to leading socially-responsible manufacturers in India and its plant is entirely powered by renewable energy.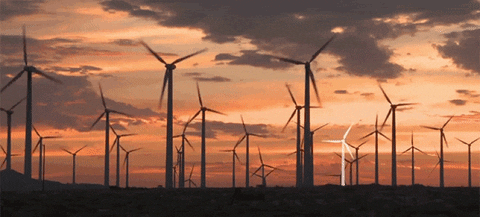 Renewable Energy
Rapanui also owns a solar power farm which generates enough electricity to run their entire UK operation with purely renewable energy. They also own not one but two wind farms in India as well as a 150kw PV array as well as using special communications tech to allow them to only power equipment when it's needed.
Recycling for a better future
Rapanui also offer a service where you can send back your old t-shirts and they will make sure they are recycled, this stops them from ending up in landfill which is where most used t-shirts end up even when they are still wearable or reusable.
Rapanui also did a collaboration with the National Geographic which you can check out here.
If you have enjoyed reading this blog post then don't forget to check out our other categories such as videos, events, fashion and beauty, activism, travel, interviews and more.