Holiday giant Four Seasons known for creating once in a lifetime holidays, private retreats and experiences for lucky individuals that can afford the price tag have announced recently that they will be releasing a vegan wellness package at one of its spectacular hotels. Four Seasons own a series of hotels & resorts around the world in pretty much any continent you can think of including: North America, Central & South America, Europe, Middle East & Africa and Asia & Pacific.
They also offer private retreats including some of the worlds most inspiring and luxurious homes guaranteed to make your stay the holiday of a lifetime. Within these retreats they offer exclusive experiences designed to create memorable moments with the ones you love at the same time as connecting with the culture and surroundings of the country you are visiting.
The Los Angeles hotel at Beverly Hills is the chosen hotel to trial their new vegan wellness package so if you're nearby and looking for a break from your hectic life why not take some time to relax and try this wellness package out! It includes a stay in their designated wellness room and includes some incredible experiences such as helipad yoga classes, a massage using only plant-based products and a group meditation class. After your relaxing classes you can cool down with as much organic juice as you can drink before heading back to your room where there is a herbal sleep kit and dark chocolate truffles waiting for you but they're not just any truffles these were created by plant-based celebrity chef, none other than Matthew Kenney.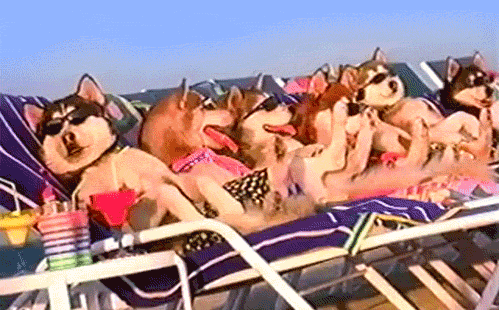 You can be sure your stay will be as relaxing as possible thanks to the rooms state of the art features including a water dechlorination system, air purification system and mood lighting. To add to the experience all wellness rooms are carpet-free.
When you start to feel peckish you can join your fellow guests downstairs in the restaurant to indulge in the hotel's plant-based menu which has been carefully designed by Matthew Kenney. The menu includes: blistered shishito peppers, roasted vegetable quinoa bowl with green tahini sauce, green herb tacos with housemade corn tortillas, avocado toast with smoked tempeh, kelp noodle pasta with pesto and crispy black olives and avocado gazpacho. If you have a sweet tooth then prepare for desert as it includes: coconut cream pie with a macadamia nut crust and hibiscus strawberry cheesecake and for those of us that just want to spend the time together in your room all vegan food is available via room service!
If I was there I would be a complete joey about it "Joey Doesn't Share!"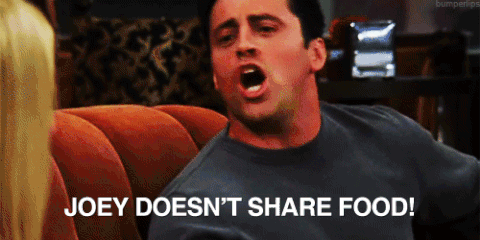 In a marketplace full of health and wellness options, this package has been specifically designed to cut through the noise and offer the type of meaningful amenities that will resonate with our guests
Said General Manager Michael Newcombe. Now here at Vegans Worldwide  understand that not all vegans will have the budget for this option, I know I sure don't right now but its definitely a step in the right direction for holiday and hotel chains. We would love to see more vegan holiday packages or even a travel agents that specializes in vegan holidays!  The Four Seasons package is called Bonne Vie and starts at £1110 for a two night stay but since Four Seaons has been consistently been named the worlds top luxury hotel brand I think its safe to say this would be one hotel break you would never forget!