Two hairdressers who turned into entrepreneurs decided to take on the Dragon's in a bid to secure £80,000 for  8% equity in their Vegan beauty product, a wash out hair colour brand. The extremely passionate newly married duo live their business 24/7 and want to be in stores around the world.
Russian Denis Kovalyov and Australian Rob Forgione have a multi-award winning brand that is also PETA certified infusing colour shampoo called Infuse my colour.
The two entrepreneurs noticed a gap in the market of colouring shampoos and decided to create this cruelty-free and vegan product and pitch it to Dragon's Den.
It comes in five shades currently and can colour any hair from dark brown to blonde to bright colours such as blue or red. You apply it by washing your hair rinsing it through and adding the colour, there's no damage for daily use.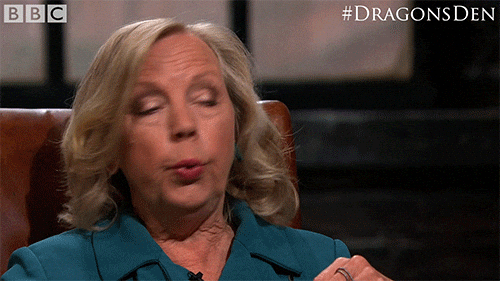 It launched in February 2017 and they sold 45,000 bottles in 2018 alone generating £248,000 in revenue.
They were successful in being stocked in Boots, Amazon and selected e-tailers from around the globe!
They wanted to take on the USA market however they need the Dragon's help and advice.
Peter Jones was impressed by the range of colour wash shampoos, however, he wanted to know about the chemicals involved and so did we!
The pair explained that the dyes are made from vegetables that are both biodegradable and don't stain skin so isn't bad for your hair like traditional non-vegan dyes which can contain very harmful chemicals.
The dyes can be very bright and its very popular online with young adults and teenagers up to the age of 25 creating unicorn hairstyles with multiple colours.
Their competitors do not have a PETA approved product so they have a very unique product that the dragons take a big interest in.
They are also looking to start supplying to Superdrug a special edition product which we would recommend keeping an eye out for!
The dynamic duo gets not one but THREE offers from the dragons each for the full £80,000 for 25% equity for their company.
They needed a minute to talk through their options in private but shortly after ask Debra or Tej to reduce their stake completely bypassing To Co Suleiman however he gracefully accepts that they are not interested and rescinds his offer.
Tej then offers that if he could get his money back in two years then he would drop his equity share to 20% whereas Debra sticks to her guns at her 20% offer.
They accept Tej's offer and leave the den with an offer who has a huge experience in the beauty industry.
Since the show, the Vegan beauty product was a finalist at the Hair Awards 2019 and have also created Rescue My. Hair which is coming soon!
If you have enjoyed reading this blog post then don't forget to check out our other categories such as videos, events, fashion and beauty, activism, travel, interviews and more.