The oceans desperately need our help!
Each day around 8 million pieces of plastic is finding its way into our oceans. This plastic pollution comes in many forms and we need to look at all of these so that we can reduce this amount and help to save our ocean.
Landfill sites near the coast are a massive problem as when they are poorly managed they often fall into the sea, this was spoken about in a Guardian article from a few years ago where they estimated that over 1000 landfill sites near England and Wales' coasts are at risk of being breached by erosion.
This is mostly down to the landfill sites having almost no restrictions in the mid-1990s allowing rubbish to be dumped pretty much anywhere and could contain almost anything.
They were often used to raise land levels to combat the rising tide and as flood defense however after bring looked at again the impact of the rubbish falling into the sea is much worse.
There are approximately 1263 costal historic landfill sites and of these sites, 537 are near to bathing water with a further 406 being near to sites of scientific interest.
This is not the only contributor to plastic pollution, in fact, it is just one of so many including littering at beaches, sewage-related debris, shipping materials lost overboard and fishing equipment lost or thrown away.
Organizations such as Surfers against sewage are working tirelessly to fight these causes and reduce the plastic in our oceans.
A group of fishermen in India thinks they have found a way to reduce the number of fishing nets in our ocean which accounts for 46 – 70% of the surface debris in our oceans by recycling the plastic into eco-friendly surfboards.
This solution cleans up the seas and earns money for the people involved too, turning trash into something that would be used again.
Uday Shett who is the Operations Director at DSM Engineering spoke to the World Economic Forum in a video showcasing their efforts to clean up the seas. He explained that they take the fishing nets that are out of use, bringing them out of the ocean, cleaning them up and granulating the nets.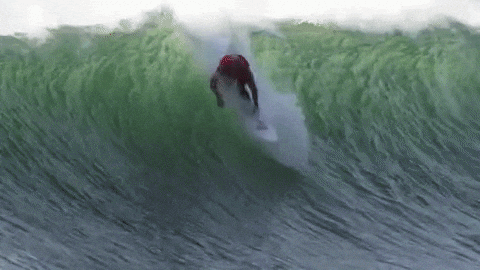 The granules are then transported to the DSM Engineering site where they do stringent quality checks and produce a high-quality hardware product fit for application on products like eco-friendly surfboards.
Whilst eco-friendly surfboards are just one example of the products they make from the plastic it is incredible to see the innovative solutions for not only cleaning up our oceans but also recycling and repurposing the plastic they collect into a very viable product.
Collecting these nets helps marine life as well as helping fund jobs for local fishermen who aren't able to catch fish in the area due to the pollution and plastic in the oceans.
Ghost nets are a scourge on the ocean
According to the World Animal Protection more than 100,000 whales, dolphins, seals, and turtles get caught in these nets every single year. Unfortunately, these nets can take up to 600 years to break down on their own so this work is vital for cleaning up the ocean as it won't happen by itself.
If you have enjoyed reading this blog post then don't forget to check out our other categories such as videos, events, fashion and beauty, activism, travel, interviews and more.