Lady Gaga is known by millions of people around the world as a singer, actor, activism, and superstar. The singer was thought to take a very strong stance against the meat and fur industry due to two instances that I can remember.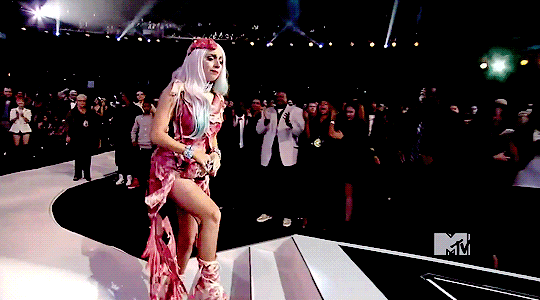 Firstly she wore a meat dress to 2010 MTV Video Music Awards, she was pictured wearing a dress made from raw beef however it was later revealed by Lady Gaga that the meat dress was a protest that she claimed was against the 'Don't ask, don't tell' policy the US military has as well as a statement against the restrictions put in place by the government over the rights of gay soldiers.
Secondly she spoke out on Ellen saying "I hate fur and I don't wear fur." yet was seen in a number of fur jackets. She later spoke to her fans via her website posting about the jackets in a response to Dan Matthews who is the Senior Vice President of PETA as he was rather upset by the photos commenting "What happened?"
Are your stylists telling you that it's fake, or are you a turncoat?
She replied stating that she has always stayed away fro furs however her morals are varied and if she saw a jacket that she loved and it was fur she would most probably buy it commenting
You see a carcass, I see a museum pièce de résistance
This obviously sent her "monsters" as well as activists around the world into a bit of a frenzy due to the millions that had supported her but were against the use of fur some of which felt very betrayed by the singer and her fashion choices.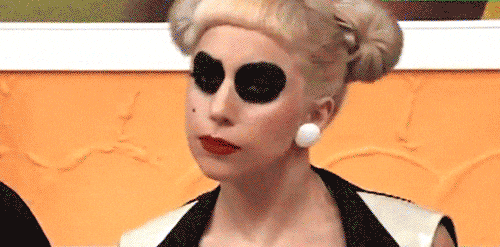 In her statement she did apologize however asked that people could respect her views as she respects theirs.
Some of you may know that Lady gaga has recently released a new line of makeup which is vegan and its left people a bit unsure about her stance on the topic… again.
It seems strange to wear meat, then announce you are very much against fur, then come out as happy to wear fur and then finally release a vegan makeup line? Is she trying to jump on the vegan makeup train which seems to be jam packed full on brands on the cruelty free hype hoping their next stop will be profit town.
The brand is called Haus Laboratories which sounds a bit ominous, the website features a lot of black with slogans such as "Our Haus. Your Rules".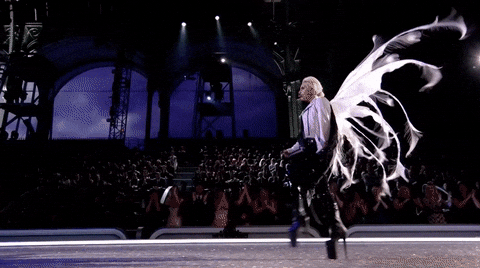 The makeup is all vegan, cruelty-free and paraben free which is great news for vegan fans of Lady Gaga. On the website the superstar claims that "This is not just another beauty brand" and seems to break the stereotype of the whole "beauty is in the eye of the beholder" saying that at Haus "beauty is how you see yourself".
The collections are all either sold out or on pre-order as you would expect from beauty products from such a famous star and include "Glam Attack", "Haus of Chained" and more.