Recently we've been hearing waves of fast food giant KFC launching a vegan chicken burger called the imposter burger and we thought we would take a look.
KFC have teamed up with Quorn to release this new burger which is the first ever vegan option the company has ever made. so far 2019 has seen many new additions to the fast food menus around the UK including the Burger King impossible burger, Ikea's meat free meatballs, Subway's vegan patty and the delicious Greggs sausage rolls. We will leave it up to you to decide which is your favourite…. mine is the Greggs Sausage roll closely followed by the Subway vegan patty.
KFC restaurants have always been on the increase worldwide due to their domination of the fried chicken market. Their restaurant numbers went from 21,487 in 2017 to 22,621 in 2019 and has always been on the increase, however a number of stores across the UK have closed recently due to unknown reasons. The new imposter burger release from KFC could be a tactic to try and get all of the vegans in the world who have boycotted places such as KFC for their lack of vegetarian or vegan options back on-board with the infamous colonel and that very white suit.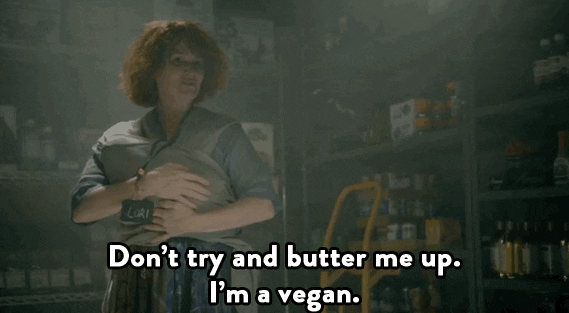 Either way vegans across the UK have been posting about this new imposter burger all over social media with most people saying that the new burger is the best chicken burger out so far! There are many other brands doing chicken burgers already such as the Lidl Chicken burger called the "No Chick" burger which is part of their new vegan range. Even Quorn have their own chicken burger on the market however this one is a spiced burger and is much smaller than the new KFC burger. We love vegan burgers of any kind so we're definitely going to be trying the imposter burger as soon as possible however before you drop everything and run as fast as you can to your nearest KFC it is only available in a selection of stores so far so please check the list below to see if it is available near you:
Bristol – Fishponds
Bristol Bradley Stoke
Bristol – Winterstoke Road
Bristol – Eastgate Retail Park
Bristol – Avonmeads Retail Park
Bristol – Shield Retail Park
Bristol – Keynsham
Bristol – Hengrove Leisure Park
Bristol – The Venue Cribbs Causeway
Birmingham – Great Bridge Retail Pk
Bloxwich – Leamore Lane
Cannock – Orbital Retail Park
Tamworth – Ventura Retail Park
Tyburn – Kingsbury Road
Walsall – Junction 10 M6 Services
Walsall – Park Street
Dudley – Merry Hill Food Court
Stourbridge – St Johns Road
Dudley – Merry Hill Drive Thru
London – Gloucester Road
We asked Daniela Matteini who has tried the Imposter burger a few questions regarding her experience and rating of the new burger:
Have you tried other vegan chicken burgers before? if so how did this compare?
I have bought frozen chicken burgers from Aldi which were ok but not as good as the imposter burger because it had the famous KFC coating. Frankie and Benny's also do a great burger but i can't remember what it's called.
How long have you been vegan? and are you enjoying it?
I have been vegan for 18 months having been vegetarian for a year before that and found the transition quite easy as my vegan daughter has been showing me the way. Plus there are so many helpful groups and recipes online and vegan options are ready available in most shops/restaurants etc.
Would you recommend this burger to others?
I would definitely recommend the burger and wrap to others.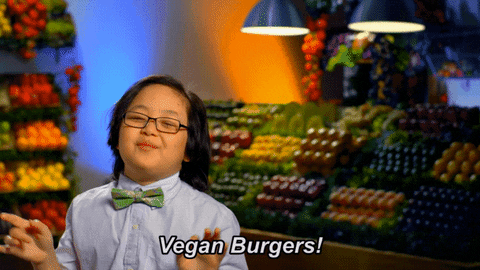 If you have liked reading this blog post don't forget to check out more in the Food category here and if you have had one of these burgers please contact us to let us know your opinion as we would love to hear from you!