Beyoncé is a Houston, Texas born American singer and superstar and activist who's rise to fame came from Destiny's Child an R&B group around in the late 1990's in which she was the lead singer.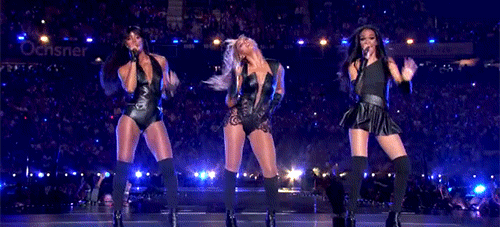 She is married to Jay-Z who is also a famous singer and they have three children together, their first child Blue Ivy Carter and more recently twins Rumi Carter and Sir Carter which were both born on the 3rd June 2017.
In a video released recently by the world star viewers find out that Beyoncé went vegan and she explains her experiences following a vegan lifestyle in order to improve her health as well as her fitness in the lead up to her performance at Coachella in 2018.
The video "22 Days Nutrition" was uploaded to Beyoncé's YouTube channel and has been watched by over 1.1 million people as of today (26/07/2019) and thoroughly documents the food and exercise regime that was set out for her to be able to meet the physical endurance demands of Coachella head on.
She has a personal trainer named Marco Borges who was the mastermind behind her plan based diet and is also a best selling American Author. They also now own a plant based meal delivery company together which was probably thought of during the 22 days of nutrition training was taking place.
Her backing dancers also took part in the plant based diet during rehearsals and exchanged healthy eating tips with each other to encourage healthy eating habits between meetups.
The official website for Beyoncé states that the plan is
based on the principle of creating healthier habits by moving towards a plant-based lifestyle
Borges explains that plant based is really about eliminating all of the overly processed foods, they don't do us any good anyways. When you are eating plant based you will definitely have more energy, you will definitely sing better, you will definitely have better complexion. He goes on to say that your mood is going to change.
In today's world where we have the research to back up what vegans have been saying about the power of vegetables and the power of plants there is no better time to go plant based.
There is multiple cutaway scenes with voice over where you can see plant based meals being prepared as well as Beyoncé eating meals full of luscious green vegetables and rice with tomatoes.
After having her twins she explains how she felt like she had a body that wasn't hers and wanted to get her body back on top form.
Jay-Z supports his wife and was seen promoting a plant based diet on social media through a number of posts emphasising the impact that going vegan can have on saving the environment.
The New York Times interviewed Borges and asked him if the couple were in fact vegan to which he said "Beyoncé eats a plant-based breakfast each day and consumes no meat on Mondays where as Jay-Z eats two plant-based meals a day" so they are not actually vegan.
If you have enjoyed reading this blog post then don't forget to check out our other categories such as videos, events, fashion and beauty, activism, travel, interviews and more.