Bad boy rappers from the 80's Adam Horovitz and Mike Diamond from The Beastie Boys have collaborated with Adidas Skateboarding to release a new shoe… and its VEGAN!
The collaboration is a celebration of the 30th anniversary of 'Paul's Boutique' which is s the name of one of their second album recorded in Mike D's apartment and was released in 1989 by Capitol Records and produced by The Dust Brothers.
The annoucement was made at a hosted discussion by LLCOOLJ where Mike D and Adrock were joined by well known DJ stretcharmstrong and talked about stories behind some of the albums best tracks.
The shoes went on sale yesterday which is exactly 30 years from the projects release!
The original retail price was $85 however every stockist we found has sold out with the old place in stock being StockX however the going price tag seems to be more around the £282 range with the last sale recorded being £380.
These aren't the first time brands have made vegan shoes! Dr. Martens are known for their leather shoes however due to the rise in demand for vegan versions of their iconic shoes, boots, sandals, bags, purses and brogues they released a range of shoes that are made from plant based materials.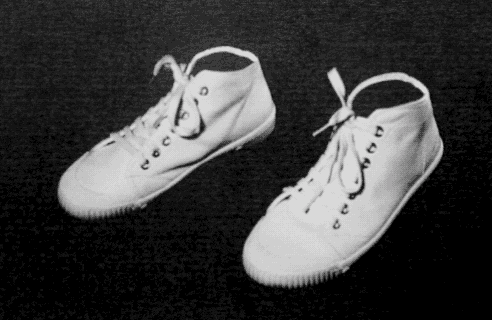 Toms also released a vegan range too! They came into the limelight when they released their "One for One" campaign in which Tom's brought a pair of their shoes for a child in need of shoes every time you brought a pair of shoes from their store. They have now given more than 93 million pairs of new shoes to the children that need them as a result of peoples shoe purchase choices from all over the world.
Wills vegan store in London was established in 2012 and sell both carbon neutral and vegan shoes to men and women around the world! They have a range of styles and materials that are both sustainable and ethical oh and VERY comfy! They make work boots if any vegan is looking for them!